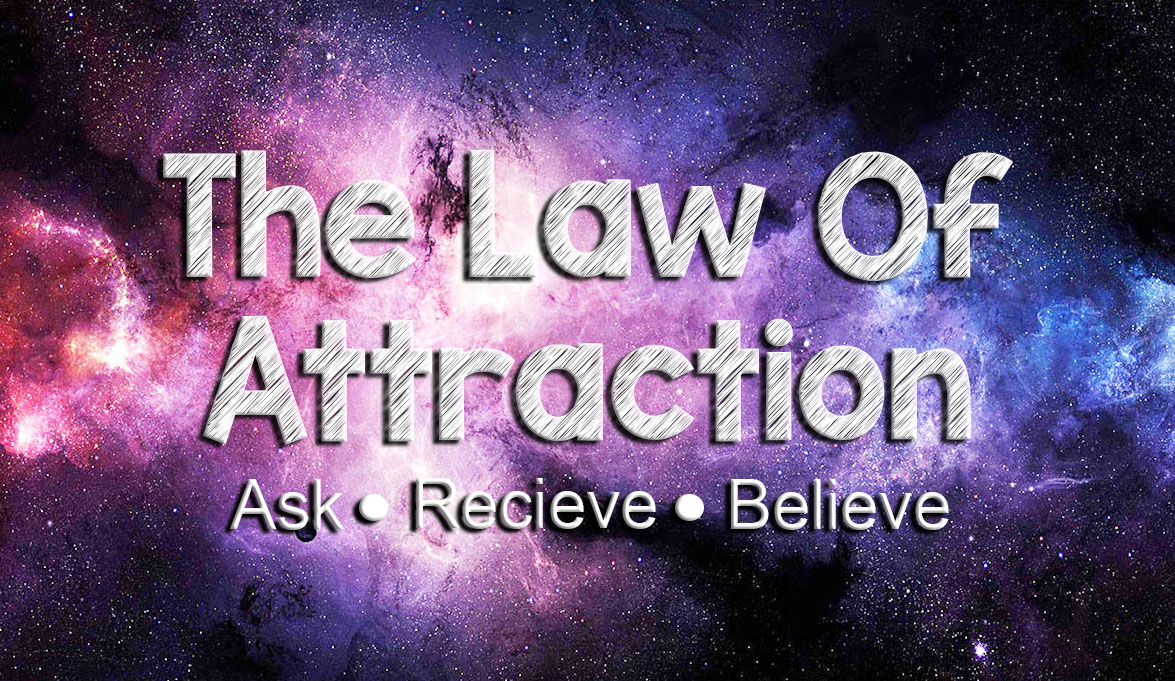 The Law of Attraction transforms lives. It leaves those affected stronger and happier with their life.  You know how powerful the Law of Attraction is if you've seen the changes in someone and listened to their success story.
I'm going to explain in detail how the Law of Attraction works. Read on if you're interested in forming your own success story. By the time you've finished reading, you'll understand the power of positive thinking and be one step closer to making your dreams come true.
The following is an extensive Law of Attraction Guide that will transform you from a skeptic to a true believer in the power of positive thinking.
In this guide, we'll discuss the following:
We'll talk about what is the Law of Attraction
We'll discuss the details of what gets the Law of Attraction going.
Explain how to use the Law of Attraction
Answer all questions you currently have on the Law of Attraction.
Give you details on the parts of your life that can be positively affected by your love-life to your financial situation.
Give you a step-by-step walkthrough of the process of the Law of Attraction.
Grab a beer and stick around to better learn about the Law of Attraction.
Main points to learn from this guide:
What is the Law of Attraction?
How the Law of Attraction Works
How to Use the Law of Attraction
Steps to Apply the Law of Attraction to Your Life
Exercises to Bring About a Better You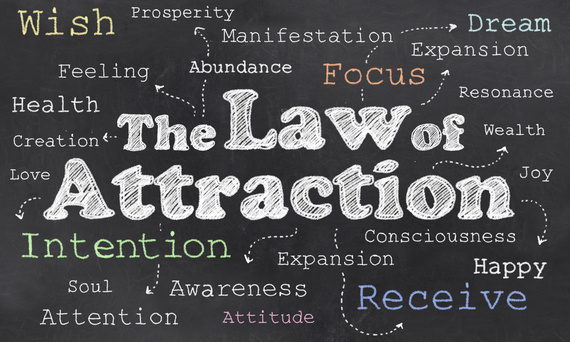 What is the Law of Attraction?
The Law of Attractions has been successfully used by famous people including Arnold Schwarzenegger, Oprah Winfrey, and Will Smith. All these well-known celebrities and more have had great success with the Law of Attraction.
That's great to know, but what is the Law of Attraction?
The Law of Attraction is referred to as a law because it is a proven principle that applies to anyone's life.
We can compare the Law of Attraction with the Law of Conservation of Energy and Matter.
Energy and matter are constants. They can't be created nor destroyed, but they can be altered. When your phone starts to run low on energy, it isn't because the energy is gone. It's because the energy was utilized and changed to power the phone. That energy still exists but changed form.
Choosing to believe that energy can be created won't make any difference. The law is the law. Universal laws don't require faith or understanding. We simply have to accept that they exist and learn to apply them.
The Law of Attraction works the same as any law.
Things in the universe are attracted to similar things. The term 'things' is referring to anything from your thoughts, physical objects, and people in general. Everything in the entire universe is attracted to other things that are like them.
We refer to the Law of Attraction as the universal Law of Attraction as it applies to everything in the universe.
Similar things attract other similar things.
Similar things then migrate to those other similar things.
The Law of Attractiveness will always be there, but it works differently for people thanks to free will. Animals tend to migrate together by instinct, while humans have a choice. You can choose to hang out with people who think the same way you do or not.
When success and happiness come into it, you must be aware of the Law of Attraction to take advantage of gaining them. That's right, success and happiness can be achieved by anyone who believes they can 'migrate to them.'

How the Universal Law of Attraction Works
Just because the Law of Attraction is a universal constant doesn't mean it's easy to comprehend. How the Law of Attraction works is even more complicated than simply acknowledging the existence of it!
The currently known universal laws stink of mystery even today. Not only that, but there's bound to be hundreds more laws that we haven't even discovered yet!
Theoretical physicists can understand how the Law of Attraction exists and works within the universe, but the how is much more intricate.
Instead of burring our minds in the confusion of theoretical physics, we'll take a more applicable approach to explain the how of the Law of Attraction.
Our Perspective within the Universe
We're all a minute part in a massive universe. We need to understand where we stand in the universe; what makes us who we are. We need to know how the universe interacts with us at the same time. The basic start to learning that is to ask yourself:
'How do I feel that the universe interacts with me?'
Most people come to one of two alternate answers:
'The universe inflicts things upon me that influence my life.'
Or:
'My thoughts and actions influence my surroundings and the outcome of my daily life.'
There are plenty of different answers to the question, but these are the basic answers that you'll likely consider.
Psychologists still ponder these two questions and have designated them as the 'External Locus of Control' for those who believe the first question and the 'Internal Locus of Control' for those who believe the second.
While this topic gets debated all around the world, therapists have come to the conclusion that we all have an Internal Locus of Control. That means we have an impact on the events and happenings in our life. We have control over who we become and how successful we end up.
The Law of Attraction Involves Science, not Faith
Take the following event as an example of this:
Two brothers grew up in the same house with the same environment and the same drunk, unsuccessful father. One of the brothers became an unsuccessful drunk, like his father, while the other became a successful businessman with a comfortable life.
The first son was asked why he became a drunk. He responded:
"Because of my father."
The second son was asked why he became a successful businessman. He responded:
"Because of my father."
You see, both brothers grew up in the exact same environment, yet turned out so differently. Why do you think that is?
The key difference between these two brothers is that the second brother recognized by observing his father's failure that he could make better choices and make himself successful while the first son figured that he should just live with the hand he was dealt and never tried to aim higher.
A change in attitude and thought was all the second brother needed to change his life and become successful and happy. The same is true of all of us, no matter where we came from.
Thoughts and feelings aren't tangible and therefore cause us to think that the Law of Attraction requires blind faith. The above example shows a lifelong experiment proving the effect of the Law of Attraction:
Positive thoughts attract positive outcomes such as success.
How to Use the Law of Attraction
Now that you're aware of how the Law of Attraction works and some situations where it has an incredible impact on the outcome of people's lives, we can work on ways you can use this law for yourself.
The Law of Attraction has already been a part of you since you were born. The only difference is now you're aware of it. All you need to do is deliberately think about the things you want to attract into your life, such as money, health, or even a stable relationship. So long as you remain convicted of your positive thinking, the Law of Attraction will be on your side.
Let's go through some of the more common desires that most, if not all people want:
1.     Financial Stability
No one wants to be poor, but many aren't willing to do what is necessary to become wealthy. Hard work and disciple aren't easy. Fortunately, a habit change in your thoughts will make the process infinitely easier.
Unlikely coincidences start happening when people apply the Law of Attraction to their desire to earn money. When their thoughts and feelings are genuinely focused, things like surprise job interviews, business opportunities, and investment schemes turn up out of the blue.
2.     Love-Life
Many people have come in search of the Law of Attraction for the sake of finding their life-partner. Others seek to stabilize and improve their relationship with family and friends too. Both of these factors can be achieved with the Law of Attraction.
You already know that similar things attract other similar things. When it comes to relationships, the Law of Attraction brings like-minded people together too. Ergo, if you are actively seeking any form of stable relationship, the Law of Attraction will cause any like-minded person to migrate toward you and you to them. Since you're applying positive thinking and sincere desires to your life, you'll become more attractive as a person to others who feel the same way.
3.     Health
You've probably noticed that during times when you're upset, depressed, or experiencing negative thoughts you tend to get sick. Your attitude and thought processes have a massive impact on your health.
People who are terrified of death and sickness tend to get sick more often than those who simply live life to the fullest and desire to enjoy themselves whenever possible. The Law of Attraction applies in these situations as well. Those who apply the positive thinking that comes with using the Law of Attraction to your advantage discover that they rarely if ever get sick.
Sickness and disease erupt into existence as life gets more complicated. Please, do not mistake the use of the Law of Attraction as a reason to avoid using medication or therapy for the sake of recovery. However, regardless of what medical help you can afford, always remember that a positive attitude is the best medicine you'll ever have!
4.     Happiness
Everyone wants to be happy! The trick is continuing to be happy during tough times. If you've traveled to less fortunate places than your own (if you're reading this, those places must exist), you've likely seen people living in terrible conditions. You've probably also noticed that no matter the living conditions, there are always plenty of happy people running around enjoying what little they have.
The positive attitude of these people causes the Law of Attraction to affect their lives as well. They may not be aware that they can use positive thinking to improve their situation, but they have already used it to allow them to be happy in conditions that would make you and I feel horrible.
The more you desire to be happy and have a positive mental attitude, the better you will feel. Eventually, you'll reach a point where nothing upsets you at all!
Steps to Apply the Law of Attraction to Your Life
There are three steps to follow when applying the Law of Attraction to your life. Before you get started, remember that the power of the Law of Attraction has no limits other than those you set for yourself. The more you allow your imagination to take you where you want to go, the faster the Law of Attraction will take you there.
The Law of Attraction works on small things as well. Anything from a free parking spot to a life-long partner can be achieved with enough conviction. You may want to practice your positive mental attitude and give the Law of Attraction a go with some smaller things first just to get yourself motivated for the long haul.
Some goals require a few weeks, such as motivating yourself to get into exercise and seeing the outcome it makes in the short term. Other goals, such as becoming rich and successful can take years or even decades to achieve. What's more is that you need to maintain your positivity for all of those years, every single day. It sounds difficult, but once you get into it, the process is painless.
Let's get into the three steps now:
Step 1: Decide Your Current Goal(s)
The first step to the Law of Attraction is knowing exactly what you want out of life. You can't focus your thoughts and feelings on something if you don't know what that 'thing' is. Whether your first goal is something small or something drastic, you need to form the thought of it fully. Picture where you want to end up in your mind and never let go of that picture.
Ask yourself the following questions about the picture in your mind:
How do you feel about this new thing in your life?
Where do you feel it? (Mind, Heart, etc.)
Does the feeling excite you?
Does the result cause your heart to race or does it give you a euphoric sense of calm?
You're doing really well if you've been able to answer those questions easily! Imagining all these things prepares you, both mind and body, for the outcome that is to come. Make sure you immerse yourself in this picture.
The picture shouldn't be still either. Once you've gotten this far, convert the picture into a live video inside your mind. Don't just imagine the moment where your goals are met. Think past that moment to how your life will be with those 'things' in it.
Step 2: Open Your Mind
Once you've reached the mental preparation that causes you to forget the difference between the reality of your current situation and the imagination that you plan to achieve, you're truly taking advantage of the Law of Attraction.
Since your mind is now considering the imagined picture to be a reality, the Law of Attraction will cause your thoughts and actions to migrate toward that moment for real. It may take time, but the Law of Attraction never fails to bring us where we really want to go!
Don't forget to live in reality. The imagined thought must be at the front of your mind always, but you must not get lost in it. You need to stay aware enough to make good choices that will bring you closer to your goal. The Law of Attraction makes the path to your goals clear, but you still need to work your way through to it. However, if you've opened your mind to the possibilities, you'll find moving toward your goal so much easier.
Step 3: Revel in the Reality of Your Goal(s)
You've reached the point where you're ready to enter the imagined picture and make it a reality. You've got a crystal-clear picture of what you want and how your life will be better for it. Now you need to make decisions that will bring you closer to that goal. Every choice you make from now until you achieve the goal will bring you a step closer.
The key is to act as though you've already accomplished your goals. Believing in this manner allows you to feel the attractive forces that are drawing you to your goals and make choices that feel right for it. Right now, you may feel like you can't make the right choices to make ends meet, but once you've reached this stage in the process, your mind will simply give you the correct answer for every decision. After that, you just need to do it, and you'll get there.
The persistent mind brings about a successful life.
Exercises to Bring About a Better You
The exercises I'm about to teach you how to use are aimed to be applied for the first step of your journey through the Law of Attraction. Performing these exercises will help train your mind to focus everything it's got on the image of your intended goal.
Any problems you encounter when you first start can be countered with one or all of these exercises. Don't be shy about using them. You don't have to wait for a problem. Start working through them straight away so that you're ready to knock those issues away immediately!
1.     Vision Boards
A vision board contains pictures and motivational quotes that pertain to your goals. You can use a vision board to help you prepare a mental image with some physical pointers.
Having a tangible vision board that you see with your eyes helps remind you in times where your imagined goal is fading from your mind. Eventually, you'll reach a point where it isn't necessary, but it's a great exercise to follow at the start of the process.
2.     Gratitude List
A gratitude list reminds of you of all the good things that are in your life already and keep you in a positive mindset as often as possible. Your gratitude list can have things that you are grateful to have, whether those things are people, objects, personal characteristics, whatever you want it to have.
You can new things to your list every day. Good things happen to us all every single day. All it takes to see those good things is a positive mental attitude, which is precisely what you need to take advantage of the Law of Attraction.
3.     Logical Self-Awareness
Having a positive mental attitude doesn't mean you ignore negative feelings such as anger or fear. On the contrary, ignoring these feelings is highly dangerous and can cause irreparable damage to your health and relationships.
Consider these mental conversations for example:
'I'm freezing up because I'm afraid of being in such a large crowd. I shouldn't be scared because there's no danger here.'

'I'm afraid of large groups of people. I'm worried I'll embarrass myself and people will laugh at me. I'm freezing up as a result of this fear.'
Which mental conversation would you say is healthier? If you guessed the first one, you'd be wrong! There's a huge difference between trying to suppress a negative emotion and admitting the existence of it. The more you tell yourself you shouldn't be afraid in that situation, the worse you feel over time.
Acknowledging that you feel that emotion and accepting that as the reality of your situation is the first step to overcoming it. The point is that in the first conversation, you're judging yourself to be foolish for feeling scared, while in the second conversation you are acknowledging your awareness of the feeling without condemning yourself for it.
Self-Awareness with judgment is harmful while self-awareness without judgment is beneficial.
You're Ready!
I've explained and taught everything you need to achieve success in life and reach for your goals. Remember those bad things happen for a reason. You are only the cause of your troubles when you give up mentally. If you're determined and focused on your goals, then anything that seems 'bad' from your perspective is merely a stepping stone to make you stronger. If you need to learn more I will highly recommend the course 15 minutes manifestation to aid you in your journey.
The strength you gain from overcoming struggles, one-by-one will bring you even closer to the goals you so desperately wish to achieve!
What doesn't 'defeat' you makes you stronger!